Choose from one of the following 2 options:
Option 1.

 2 Pony Party at Creekside

           
Recommended for ages 7 & Under
COST:

  $275.   (note: we do not accept credit or debit cards, so please bring cash or a check)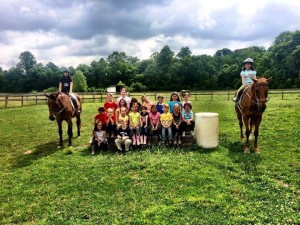 INCLUDES:

  2 hour party with Up to 60 minutes total of taking turns…
~ Riding with fun games on horseback!
~ Brushing and Grooming
~ Feeding Horse Treats
All of the above plus tables available for you to bring food, drinks, presents, etc.
We provide: 2 ponies or small horses, 2 handlers, helmets for all riders, grooming tools & instruction, horse treats.
No limit on number of riders… keep in mind they are sharing the 2 mounts during the riding time
Option 2:

    Trail Ride Party
Birthdays, Anniversaries, Bridal Showers, Reunions and more…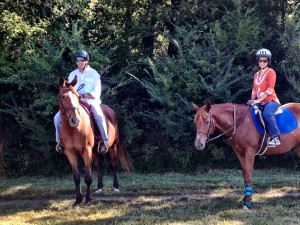 Recommended for ages 7 & Up Plus Fun-Loving Adults
~ Mini-lesson plus trail ride!!   Each participant rides for approx 50 to 60 min
                                                                  ~ Helmets provided and required
                                                                  ~ Adults welcome
COSTS:

 $40 per rider for 1-5 participants,    $35 per rider for 6 and more riders up to 11 riders

Click below to download TIPS for You and Your Guests before attending an Event at Creekside:

Tips for Events at Creekside 6.0