Where Horse LOVERS Come to Camp!!
Both Half & Full Day Campers will:
1.  Learn Horsemanship
ssssssA.  Safety around the barn & horses
ssssssB.  Proper riding techniques on horseback
ssssssC.  How to Lunge a horse
ssssssD.  Leading a horse from the ground
s
2.  Complete 5 lessons on Horses (levels for all ages)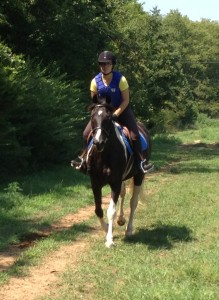 A.  How to Groom and Tack up a horse
B.  Types of popular horses, horse markings & colors
C.  Horse personalities: reading their ears, eyes & tail
D.  Horse care & tools
E.  Gaits
3. Get a " I ride at Creekside"  T-shirt!
s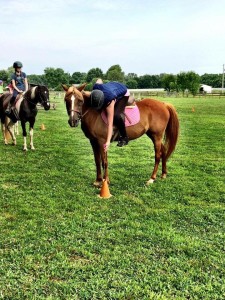 PLUS… Scavenger Hunts, Arts & Craft projects and homemade horse treats
s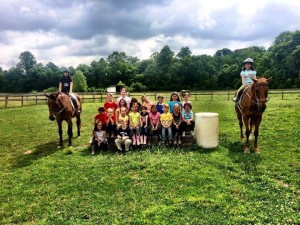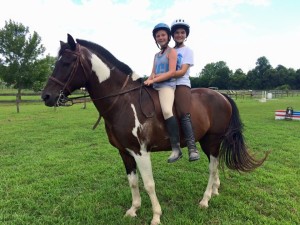 2018 Camps:
   Monday – Friday throughout June & July
(We will be open on Memorial Day and the 4th of July)
1.  Half Day Camp:


$250 per week – 9:00 am to 12:00 pm  – Great for ages 5, 6 & 7
2.  Full Day Camp:
$350 per week – 8:00 am to 3:00 pm   – Ages 7+
   ~~Extended hours available during the **weeks til 5:00 for additional $75 fee.
   ~~Earlier drop off available every week at no charge.
Both camps include:

Daily riding lessons, ground safety & handling, grooming and care.
Full Day Camp includes: More ride time, games on horseback, more trail riding skills, tacking English & Western, hoof care, feeding, horse health lessons & more!
To Enroll: Click the link below to the 2018 Summer Camp Registration Form & Mail in: